The only stripper agency based in Benidorm, making it easier to meet your requirements. You can also always WhatsApp +34673205105, especially if leaving things to the last minute. We have female strippers and male strippers here ready and waiting.
Benidorm Kissograms makes organizing your Benidorm strippers easy and simple. With over 20 years experience organizing events in Benidorm, we can organize any event at your chosen location or we can provide you with a suitable venue for your party. We can even provide you with a private stripper venue. This is especially suitable if you feel your stag or hen might be more comfortable than having your Benidorm strippergram in a pub or club or you just want to have all the fun to yourselves ;). If you need more help organizing other aspects of your stag and hen weekend in Benidorm you can visit our dedicated websites Benidorm Stag Party Weekends and Benidorm Hen Party Weekends but of course we can organize everything from here
Benidorm Strippers
We have the best and hottest male strippers and female strippers in Benidorm. Our strippers have a fantastic range of shows and they are shows, not just a stripper getting his/her kit off. Of course they do that as well but these are stripper shows that your stag or hen party will be talking about long after the holiday is over. We even provide a professional photographer to capture all the action The photos are made available free on our Facebook page if you want.
Benidorm Strippergram Venues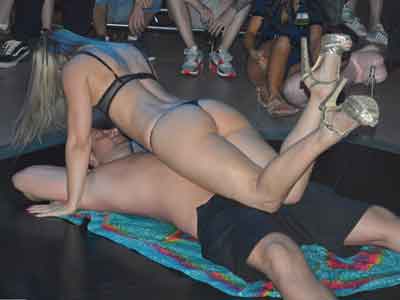 We have the best venues in Benidorm, working with many of the top pubs and clubs in town on or near the square and around Benidorm. We can even organize a Benidorm stripper at one of our venues on the beach front, sun sea and strippers, what more do you want!
On arrival in Benidorm one of our representatives will meet with you to discuss your chosen Benidorm stripper event. Most importantly your group will also receive a welcome pack with any information you requested. We will be able to tell you the best bars, restaurants, shops and anything you wish to know about Benidorm. Our experienced Benidorm reps can help guide you to the best places that suit your group. Before you arrive checkout our main site for even more Benidorm Stag and Hen Ideas.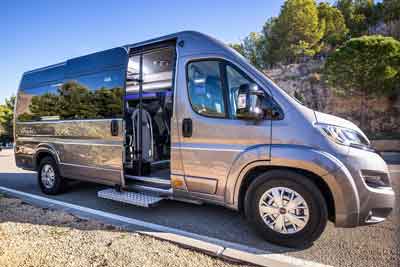 If you have requested Benidorm airport transfers then you will be met at the airport by one of our representatives. There will also be a rep to meet you on arrival and on departure at your hotel. Should you need any assistance over the course of your holiday we will always be on hand to help.
Benidorm Welcome Pack
Your welcome pack will contain information on Benidorm, maps, discount vouchers and any information you requested. At the beginning of your holiday you will receive this so you can make the most of your trip away and of course not forgetting the details of your Benidorm strippergram event.