Benidorm Airport Transfers
Taxis cost about 75/85 Euro per 4 people from the airport so book private Benidorm airport transfers to save you time and money. With cheap transfers being unreliable time wise causing lengthy journey times a private bus is the only way to go.
We provide private airport transfers, these are direct to Benidorm in 45 minutes just for your party. No waiting on other passengers or hours spent driving around the resort dropping off other passengers. Budget transfers from the airport could see you arriving at your hotel 5 hours after your flight landed. On the return journey no ridiculously early departure times, hours spent driving round the resort. Something you don't need with a hangover. Private transfer collects you and only your group 3 hours before your flight taking you direct to the airport.
Private Benidorm Airport Transfers
The benefits of booking a private return transfer to Benidorm from Alicante
Don't spend time waiting for other passengers to board a shared bus. Don't spend time waiting at the airport for other flights to land.

Your private transfer is scheduled specifically for your flight and no others. if your flight is delayed your private Benidorm airport transfer will wait for you.

Don't spend time circling Benidorm dropping off other passengers. Direct airport transfers to and from your Benidorm hotel/apartment

Private Benidorm airport transfers are nearly as quick as a taxi but up to half the price both from and to the airport. This could save your group hundreds of £££'s

Why get collected hours before your flight when a private transfer gets you to the airport in schedule with your flight.

Private Airport Benidorm Transfers save you valuable time and money that you'd rather spend enjoying your holiday.

You only have 48/72 hours on your Benidorm Stag/Benidorm Hen so book a fast and reliable service instead of spending up to twice as long on or waiting for regular transfer, go private.
Airport Transfer Benidorm Quote
Get your quote now for your private airport transfer
IMPORTANT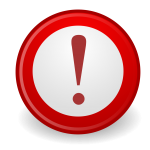 You will receive an automated reply as soon as your request is received, check junk mail if you do not receive this within 5 minutes and importantly then add us to your contacts so that you receive all future correspondence. If for any reason you do not hear from us please feel free to Tel/Whatsapp: +34 673 205 105.