We have a ton of different venues in Benidorm for our activities, from pubs to restaurants, beach bars to nightclubs all suitable for Hen and Stag parties and many for your Benidorm stripper. With venues all around Benidorm you won't have far to go, and some on the strip in the mix of all the late night Benidorm pubs and clubs. We can cater for small and large groups. The venues can be used for a short while just for the strippergram event or for longer periods where you can enjoy drinks before and after.
We have numerous stripper venues in town where we can reserve tables by the dance floor and you have the show especially for your group. We can also keep it a surprise so your Stag/Hen won't know a thing until we call them up. The pubs are also very popular with stag and hens so its a good place to hit. They are next to the English square where all the pubs and clubs are.
Need some help? Simply fill out the form at the bottom of this page and we will advise you 🙂
Main Strip Night Time Pubs/Clubs
On the strip we have a range of venues, some with large terraces to enjoy a drink before we put your show on inside, others with naughty cabaret acts like Sticky Star, where we can go on the pretence of seeing her and surprise your stag/hen with a stripper beforehand. Depending on venue and group size, but we normally put on your stripper before 11pm as this insures you have the dance floor to yourselves. We book every Benidorm stripper exclusively for you. On busy nights we have a VIP corner set up so again the show is exclusive to your party, or if you want to go all out we can clear the dance floor just for your party at some of our main pubs.
Beach Front Pub and Clubs
We also have a number of venues on the beach front that we can organize a strippergram during the day. Sun, sea and strippers is always a winner, no one expects the stripper during the day so its easy to keep it a surprise. We corner off an area of the bar, the show is for your enjoyment and the stripper interacts only with your group
Benidorm Restaurants
Enjoy fabulous food and a tasty stripper at many of our Benidorm restaurants. We have Spanish, British/Continental, Indian, Italian being the most popular and off course BBQ & Beers or Wine on the beach front is always a winner. Set menus or a la carte, one thing for certain stripper for dessert!!
Contact us for the ideal Benidorm location
We have fun pubs, karaoke bars, private venues and nightclubs to choose from. Simply contact us using the form at the bottom of this page with specific information about your group, dates and times, any ideas you have and any particular preference and we will organize everything to your wishes 🙂
Benidorm Party Event Inquiry Form
Important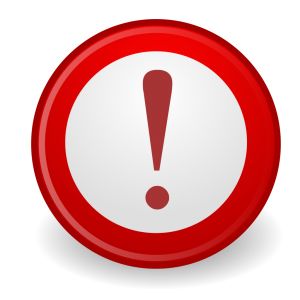 You will receive an automated reply as soon as your request is received, check junk mail if you do not receive this within 5 minutes and importantly then add us to your contacts so that you receive all future correspondence. If for any reason you do not hear from us please feel free to Tel/Whatsapp: +34 673 205 105.